FanConnect powers in-venue TV experience for Atlantic 10 Tournament
CHARLOTTE, NC - March 10th, 2022 - FanConnect is providing fans at the 2022 Atlantic 10 Tournament in Capital One Arena with a connected digital TV game day experience. The production includes clock and scoreboard integration, official Atlantic 10 Twitter feed, out-of-town scores and more. The automated product uses the existing FanConnect TV solution already installed in the Capital One Arena. FanConnect provides game day experiences at Capital One Arena for the Washington Capitals NHL team, the Washington Wizards NBA team and the Georgetown Hoyas NCAA basketball teams.
"Providing support for the fans at the Atlantic 10 Tournament is something we were more than happy to do," said Brett Crossley, VP of Product at FanConnect. "College sports is where FanConnect started and we are proud to be a part of it on game day." The Atlantic 10 Tournament runs from Thursday, March 10th through Sunday, March 13th.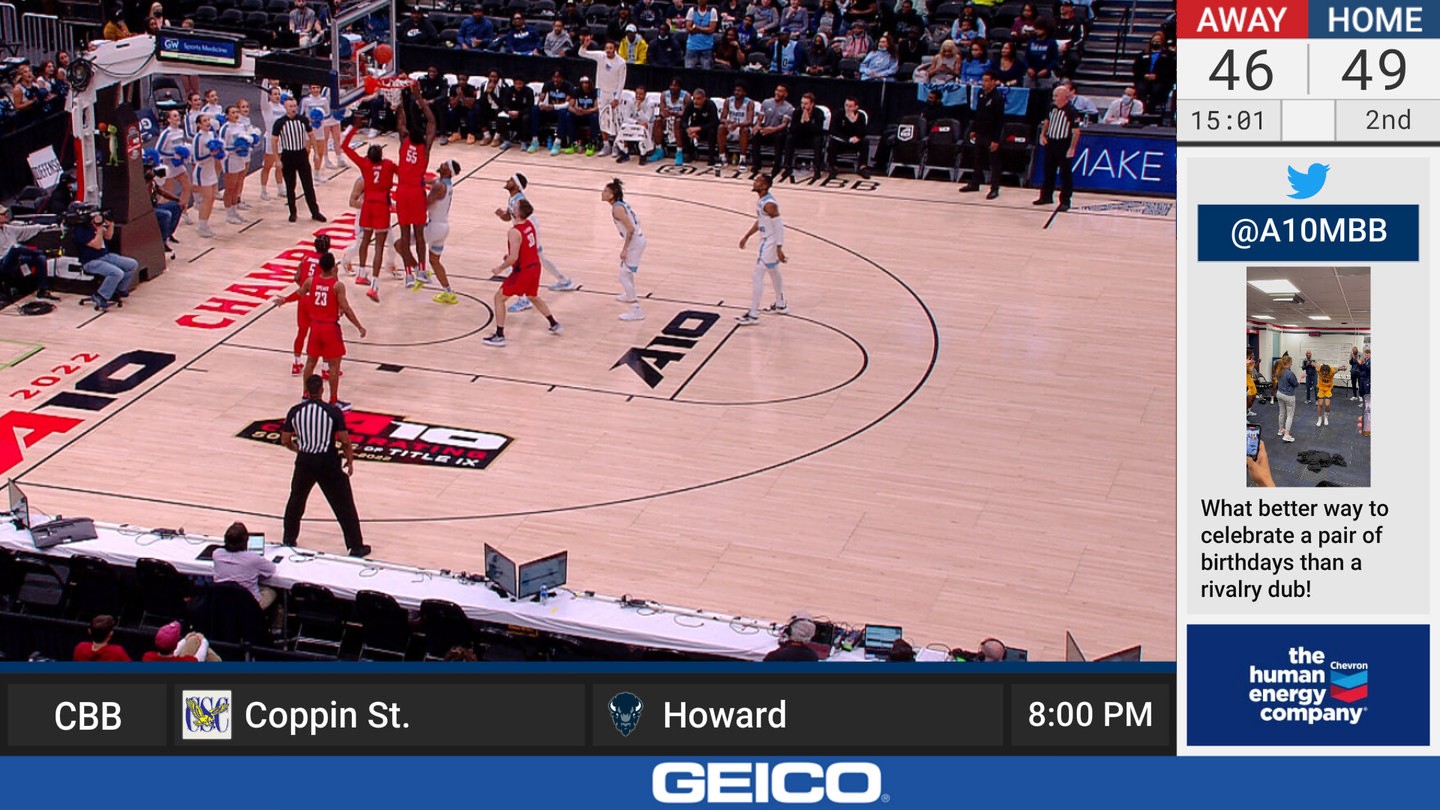 FanConnect TV broadcast at Capital One Arena
About FanConnect
FanConnect, a Charlotte, NC based company, provides leading-edge technology to create and distribute automated, engaging content to stadium fans over IPTV or RF infrastructure. Installed in over 60 top college and professional venues, our unique platform allows venues to enhance the fan experience, maximize sponsorship revenue, and increase brand exposure. To learn more about FanConnect, please visit fanconnect.tv or contact sales@fanconnect.tv.