FanConnect expands footprint in NCAA Football and NFL
CHARLOTTE, NC - September 4th, 2021 - With the college football and the NFL seasons kicking off, FanConnect has added several teams to its growing football portfolio. On the college side, Virginia, Michigan State, Missouri, and Stanford join a long list of colleges partnering with FanConnect for its TV solution. FanConnect also added two new NFL teams to the lineup, the Chicago Bears and Pittsburgh Steelers signed agreements to utilize FanConnect's TV solution in their stadiums.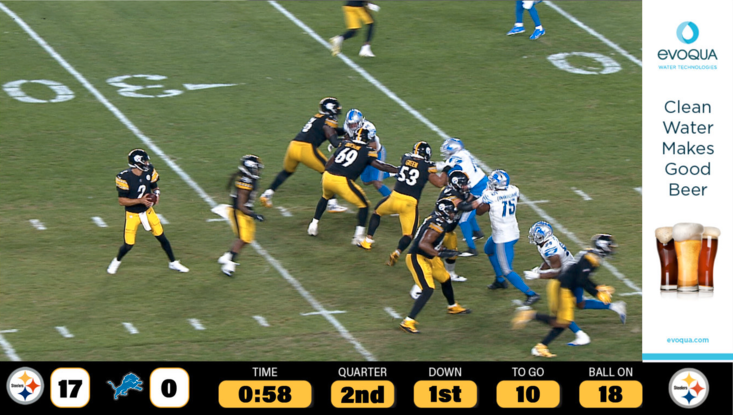 FanConnect TV at Heinz Field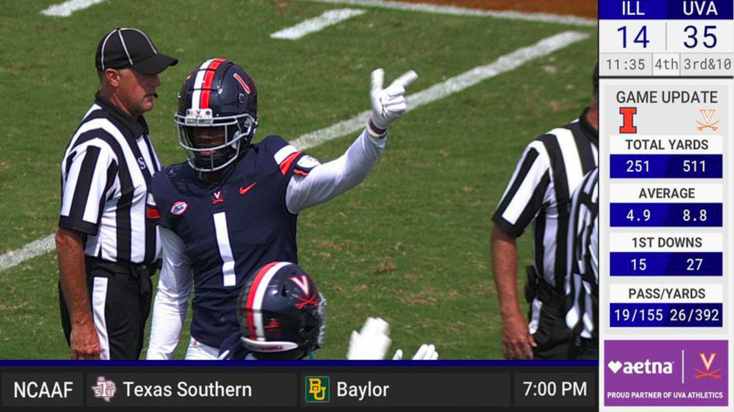 FanConnect TV at Scott Stadium
"With many stadiums closed to fans for much of last season, we've seen a resurgence in interest this fall in football venues", says Alec Fink, FanConnect's COO. "We are now installed in 30 football stadiums across the country, and expect to see similar growth with basketball and hockey as we move into the fourth quarter of 2021." Working with the nation's largest universities and rights holders (Learfield, PlayFly, JMI Sports), the FanConnect solution combines live game feeds, real-time game statistics, social media, and compelling sponsorship.
FanConnect continues to develop products to improve the fan experience and add value to our partnerships. In addition to its TV solution, Concession, and Signage products, FanConnect provides a unique IPTV Loge application and is expanding its IPTV framework for broad-based stadium usage.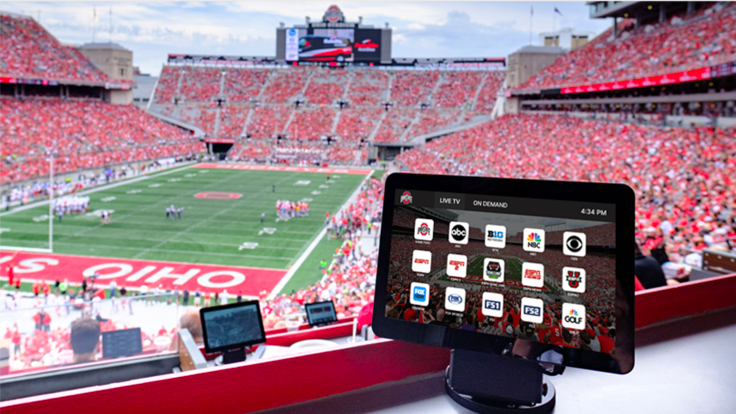 FanConnect Touch at The Horseshoe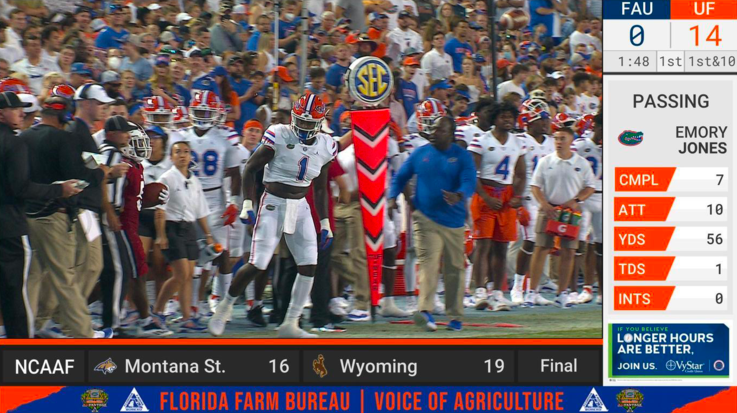 FanConnect TV at The Swamp
About FanConnect
FanConnect, a Charlotte, NC based company, provides leading-edge technology to create and distribute automated, engaging content to stadium fans over IPTV or RF infrastructure. Installed in over 60 top college and professional venues, our unique platform allows venues to enhance the fan experience, maximize sponsorship revenue, and increase brand exposure. To learn more about FanConnect, please visit fanconnect.tv or contact sales@fanconnect.tv.