Hornets partner with FanConnect to enhance fan engagement in the Spectrum Center
Hornets Sports & Entertainment today announced an extended partnership with FanConnect in which voice-activated devices are now available in suites throughout Spectrum Center. In addition, FanConnect's dynamic content is also now available on every television in the arena.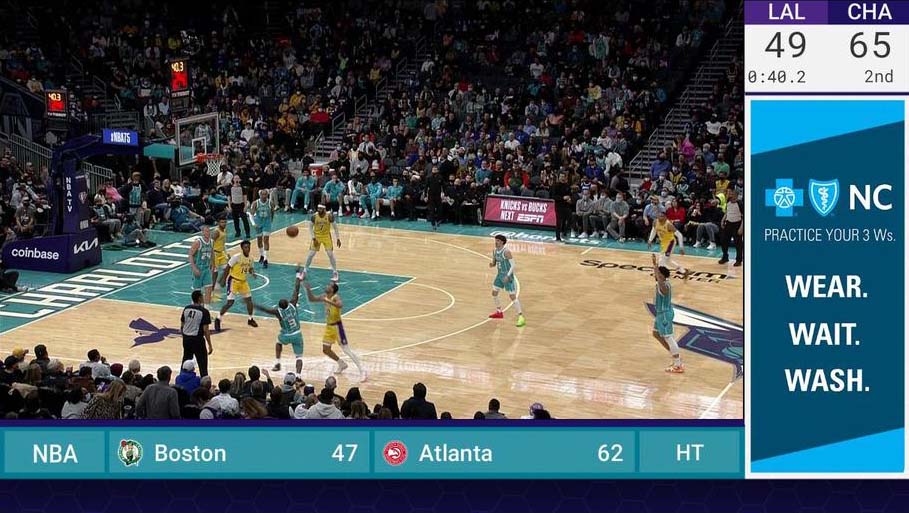 FanConnect TV at Spectrum Center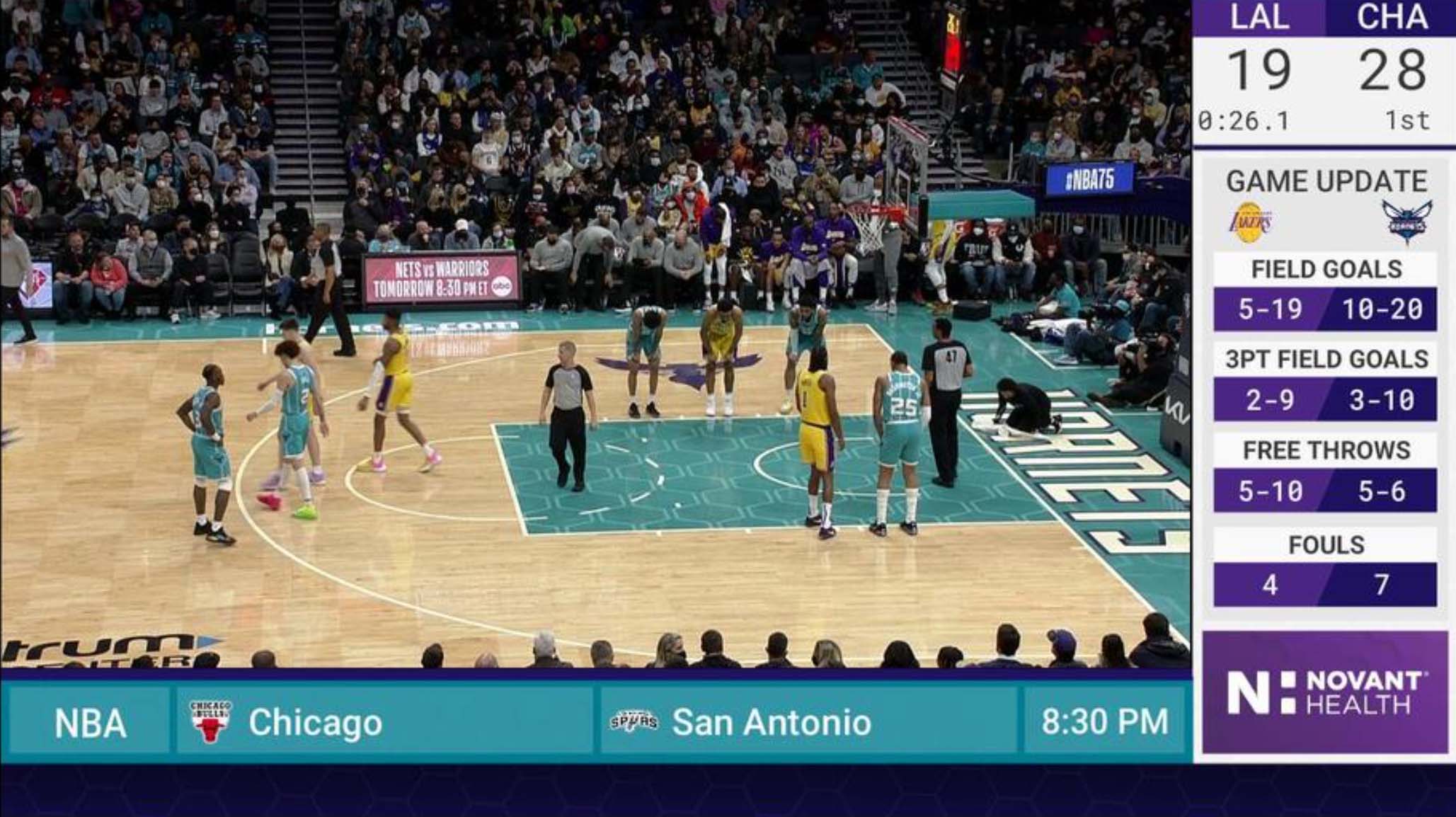 FanConnect TV at Spectrum Center
Suite holders can use the devices to call for their suite attendant, order concessions, access game statistics, play Hornets trivia or change the channel on their televisions. They can even find out about weather or traffic conditions for their commute home.
"We are excited to team with FanConnect to continue to enhance the experience of our fans at Spectrum Center," said Hornets Sports & Entertainment President & COO Fred Whitfield. "We know our fans enjoy being able to keep up with game statistics through FanConnect's technology, and we look forward to creating even deeper brand engagement with our luxury suite holders through the use of the new voice-activated devices."
FanConnect powers televisions throughout Spectrum Center to wrap every channel with live content like scores, social, statistics, advertising and interfacing with voice activation in every suite. With installations at over 60 college and professional venues, FanConnect's hybrid platform, supporting IPTV and RF, will increase fan engagement and revenue for the Spectrum Center.
"We are excited to bring the hometown Hornets our latest technology," said FanConnect COO Alec Fink. "The Hornets have been a strategic partner of ours for years and continue to embrace FanConnect solutions to enhance the fan experience."
About Hornets Sports & Entertainment
Hornets Sports & Entertainment owns the Charlotte Hornets and Greensboro Swarm and operates Charlotte's Spectrum Center. The Charlotte Hornets are a member of the NBA's Southeast Division. Owned by NBA Legend Michael Jordan, the Hornets organization strives to deliver a relentless attack on the court, an unmatched experience in the stands and a positive impact throughout the community. The name of the city's original NBA team from 1988-2002, the Hornets moniker returned to Charlotte in May 2014, uniting the rich history of NBA basketball in the Carolinas. The Greensboro Swarm are the NBA G League affiliate of the Charlotte Hornets and are in their second season at the Fieldhouse at the Greensboro Coliseum Complex. Spectrum Center is the premier destination for sports and entertainment in the Carolinas, hosting over 150 sporting events, concerts and family shows annually. For more information, please visit Charlotte Hornets, Greensboro Swarm, or Spectrum Center.
About FanConnect
FanConnect, a Charlotte, NC based company, provides leading-edge technology to create and distribute automated, engaging content to stadium fans over IPTV or RF infrastructure. Installed in over 60 top college and professional venues, our unique platform allows venues to enhance the fan experience, maximize sponsorship revenue, and increase brand exposure. To learn more about FanConnect, please visit fanconnect.tv or contact sales@fanconnect.tv.