Frisco RoughRiders use FanConnect to Engage Fans and Drive Sponsorship Revenue
The Frisco RoughRiders, the Double-A affiliate of the Texas Rangers, are using FanConnect solutions throughout Dr Pepper Ballpark to extend their award winning stadium experience. It's easy to see why the RoughRiders have finished first among all Double-A franchises in attendance in each of the last 13 seasons, as they continually add new stadium features and technologies to engage fans of all ages. FanConnect is the latest such offering.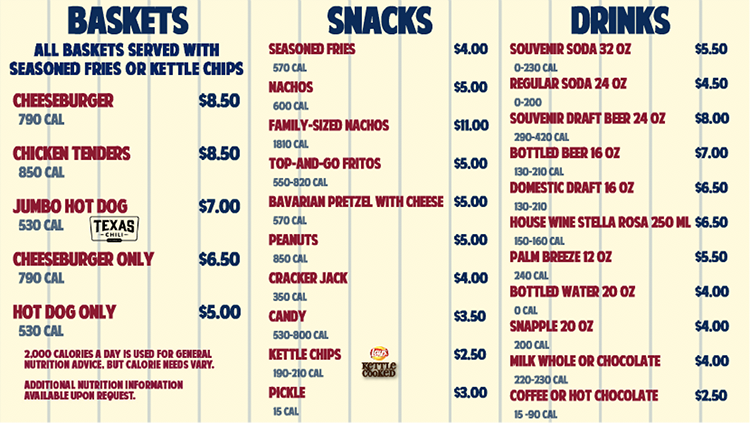 FanConnect Menus at Dr. Pepper Ballpark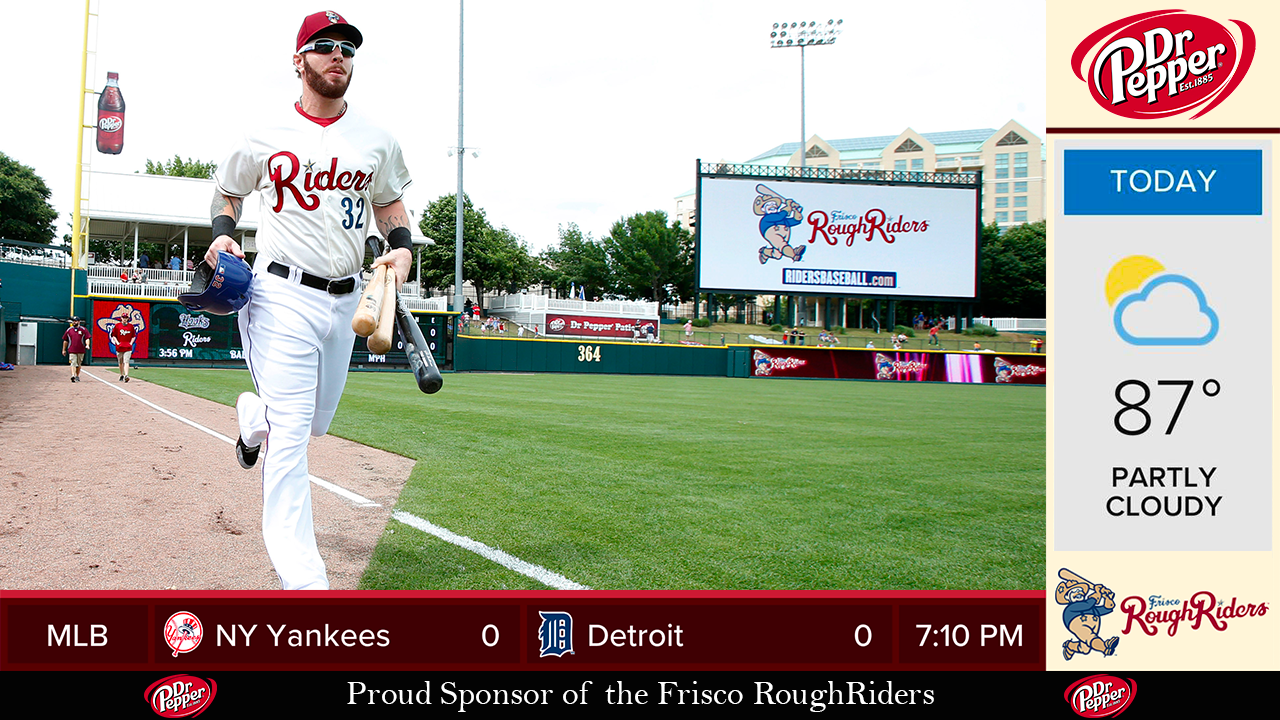 FanConnect TV at Dr. Pepper Ballpark
Installed throughout the park, FanConnect lights up about 80 screens including concessions, the concourse, Business Entertainment Suites, and bar areas.
From innovative digital menus to engaging team information and social media, FanConnect transforms existing televisions into a fan engagement platform. "FanConnect is a natural extension of our 360-degree fan experience at Dr Pepper Ballpark," President and General Manager Andy Milovich said.
FanConnect also provides a new source of sponsorship revenue for the RoughRiders. "We have seen great adoption from our sponsors and generated an immediate ROI before the season started; Our sponsors can now provide targeted messaging to nearly 500,000 fans annually using FanConnect," said Milovich.
Larry Witherspoon, FanConnect's CEO noted, "We announced this partnership back in the fall of 2017 and are thrilled to see the results for the RoughRiders. We deployed the FanConnect solution using the existing infrastructure - giving the RoughRiders a quick to implement, low cost solution that no one else could deliver."
About RoughRiders
The Frisco RoughRiders are the Double-A affiliate of the Texas Rangers and play their games at beautiful Dr Pepper Ballpark in Frisco, Texas. The team was founded in 2003 and has finished first among all Double-A franchises in attendance in each of the last 13 seasons (2005-2017). For more information on the Frisco RoughRiders and Dr Pepper Ballpark, please visit RidersBaseball.com or contact Ryan Rouillard at RRouillard@RidersBaseball.com.
About FanConnect
FanConnect, a Charlotte, NC based company, provides leading-edge technology to create and distribute automated, engaging content to stadium fans over IPTV or RF infrastructure. Installed in over 60 top college and professional venues, our unique platform allows venues to enhance the fan experience, maximize sponsorship revenue, and increase brand exposure. To learn more about FanConnect, please visit fanconnect.tv or contact sales@fanconnect.tv.